We make it easy to
Manage Custom Meeting Room Displays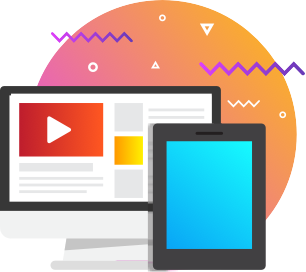 Use Any Tablet
Works with any web-connected tablet, including Android, iOS, Fire OS, RT and Windows.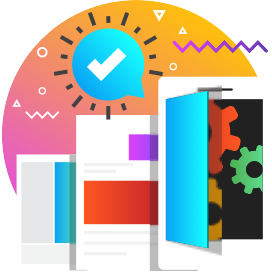 Instructions Included
Instructions are included for setting up your display. You can also reach out for help if you get stuck!
Click to try the display, Live!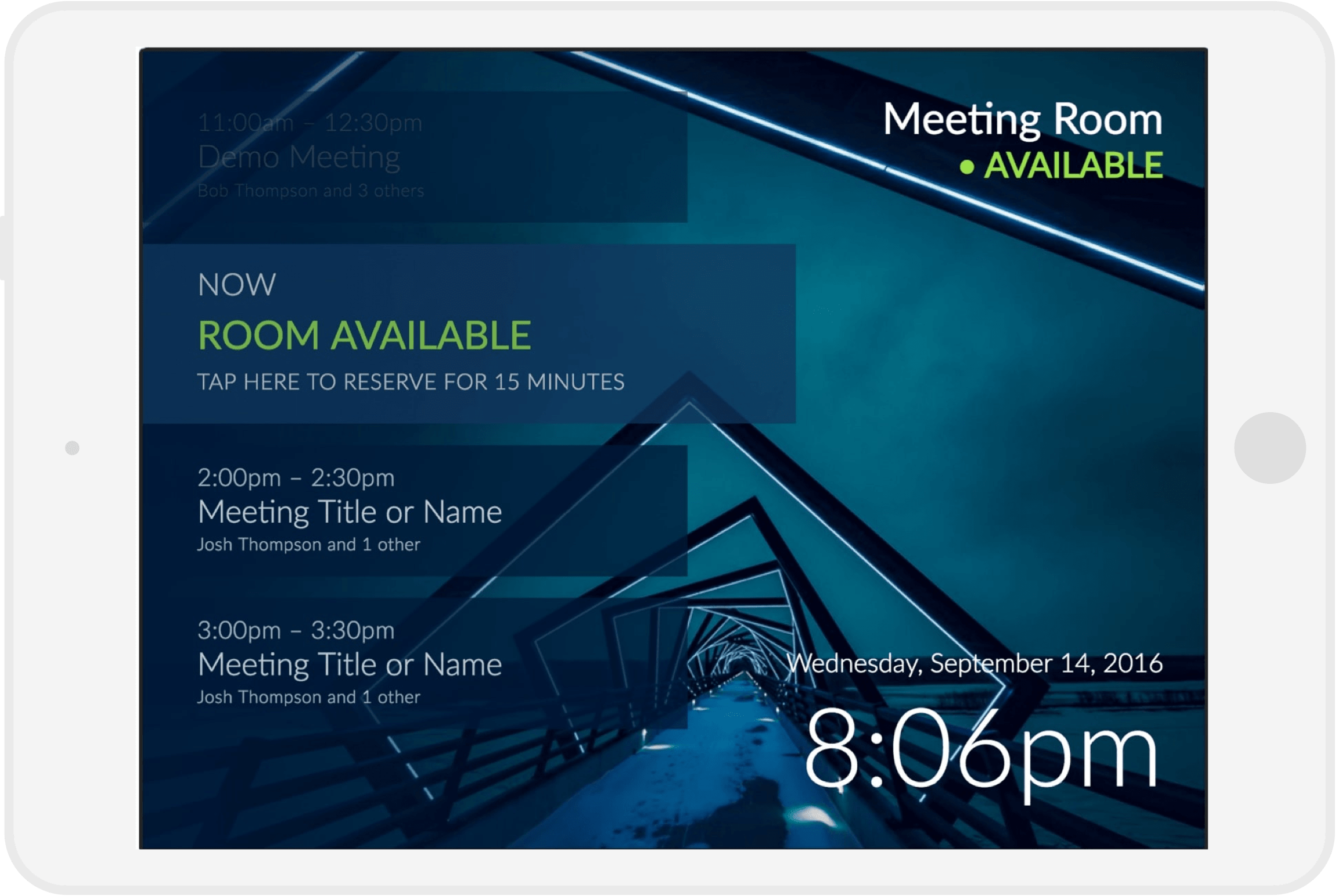 Custom Background Image
Instant Booking Feature
Your own Meeting Room Name
Complete Style Customization
Scroll to view Upcoming Meetings
x
User-selected Reservation Length
Localization
Original Theme, customization available.
Simple, with all the Features you need
Everything you need to coordinate, schedule, and organize your meeting rooms.
We keep things simple, manageable, and maintainable. We've got 3 years of uptime under our belt, and haven't missed any important meetings yet.
You can depend on us.
Easy to Use
There's nothing complicated about our displays. They're friendly and easy-to-use.
Instant Booking
Grab a room from Outlook, or by walking up to it. No conflicts, no mess.
Customizable
Change the graphics, text, and styling. Localize into your own language. Make your display your own.
Safe & Secure
Your credentials are stored securely on our servers. Your Office 365 Tenant is secure.
Video Tutorial
See how easy it is to Set up your Meeting Room Display
Our pricing
Month-to-month
or by the year
Low per-display pricing, or pay one flat rate for unlimited meeting room displays in your organization. Configure & provision online. Prepay for a year and get a generous a discount!
Unlimited
Monthly Package
$49/mo
Unlimited Displays
Instant Booking Feature
Native Apps
Email Support
Custom Styling
Free Trial
Single Display
Monthly Package
$5/mo
Single Display License
Instant Booking Feature
Native Apps
Email Support
Custom Styling
Free Trial